"As Funny As He Was Outrageous" - Tributes Pour In On Social Media As Racing Personality John McCririck Passes Away
The Racing World Has Today Paid Tribute To John McCririck After He Passed Away
Legendary Racing broadcaster John McCririck has passed away at the age of 79 his family announced.
The former ITV and Channel 4 betting expert was widely considered as the face of British horse racing coverage with his passion and outlandish comments making him one of the most well known faces in the media.
Known for his colourful presenting style from the betting ring, "Big Mac" was the man that many racing fans grew up watching and although he was a personality that often went against the tide for his opinions and comments, a plethora of famous figures from within the sport have today lined up to remember a key figure from the equine TV world.
As well as being hugely within famous racing circles, McCririck managed to taste mainstream fame in more recent years with legendary stints on Celebrity Big Brother and Celebrity Wife Swap ensuring he was rarely out of the news.
It was horse racing though where his passion shone through with the iconic sideburns and deerstalker hat synonymous with betting rings up and down the country, thanks to the unique fashion sense displayed by the presenter that fans and punters often loved to hate.
Social media has been awash with tributes in the hours since his passing with almost every name in the racing world, and beyond, eager to share their kind thoughts about a man who was a complete one off...
Dreadfully sad to hear of the passing of John McCririck. We had many fond times working together & he was one of a kind. A true journalist with a strong work ethic. Love to Jenny & his friends & family. #
RIPBigMac
xx
Very sad to hear the news of John McCririck's passing - one of the most recognisable faces from the world of horse racing and a great at promoting our sport. Our thoughts are with Jenny
Life without John McCririck will be far less interesting - he was a magnificent journalist first and a great showman. So often very kind to me and many, many others. Thinking of Jenny today x
Nervously stepping on screen with tv powerhouse John McCririck some 10 years ago...'This is your roadshow Bryce...just you keep me in check' he said. Of course I didn't but who would ever want to. So kind, encouraging, supportive & a lovely man. Will miss him greatly #
rip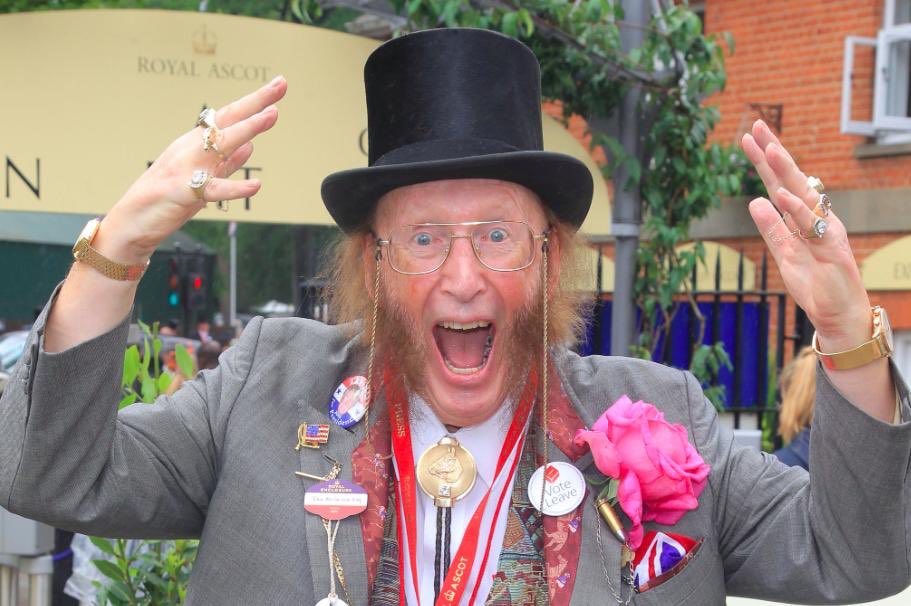 RIP John McCririck. He spoke his mind, loved to ruffle feathers, was as funny as he was outrageous, and had such a deep knowledge of & tremendous passion for horse-racing. A great British character.
https://t.co/BPt4cUSQQU
Racing is of course a game of opinions and that was exactly what John McCririck was not short of during his career.
There are many great moments that we could look back on but this video below of him in the betting ring is the one we have chosen from the Channel 4 years. In his natural environment with the punters was where McCririck was happiest and at his best as a broadcaster but that doesn't mean he didn't fall out with one or two of the public down the years...
Watch this without smiling, we dare you. Grow up!